We partnered with the South Australian Tourism Commission to bring you Adelaide's must-visit wine bars. Learn more here.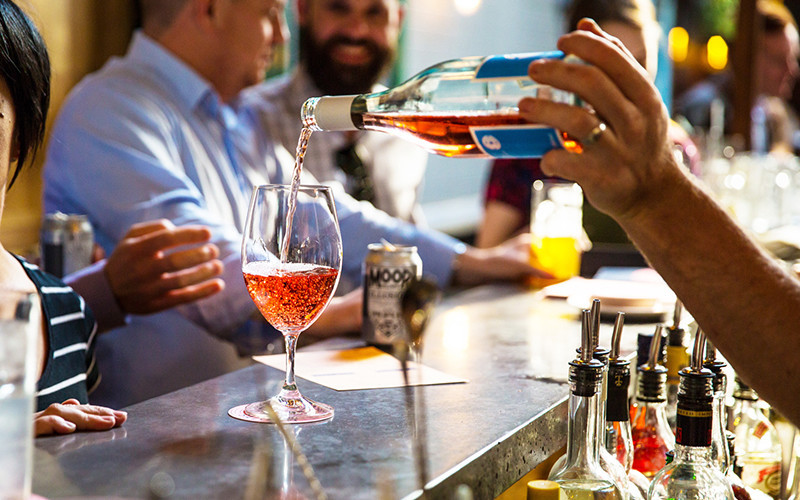 Pink Moon Saloon. Courtesy of South Australian Tourism Commission // Josie Withers
Imagine: Austin's size and Portland's culture, with the Napa Valley one hour's drive north. For the uninitiated, this is the kind of vibe you can expect in Adelaide and the state of South Australia, and it belongs on your wine tourism bucket list.
Food and wine are at the heart of the state's identity; some of the world's most iconic vintages are produced here. The historic Barossa is an hour's drive north of the city, while the coastline-hugging McLaren Vale is 45 minutes south. A trip to wine country is absolutely recommended, but Adelaide's central location and walkability also allow visitors to that cosmopolitan capital to sip and savor the state's best local blends and varieties with ease.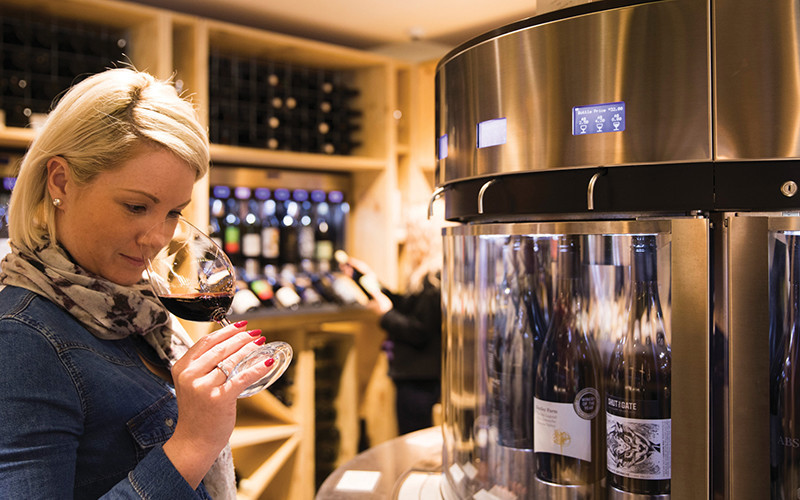 Courtesy of National Wine Centre of Australia // Randy Larcombe
To get your bearings for an Australian wine adventure and understand why Adelaide is one of the Great Wine Capitals, start at the National Wine Centre, in the city's botanical gardens. It's where you will learn about the Australian approach to winemaking, enjoy Australia's largest wine tasting room experience, and buy premium wines by the glass (including the Penfolds Grange).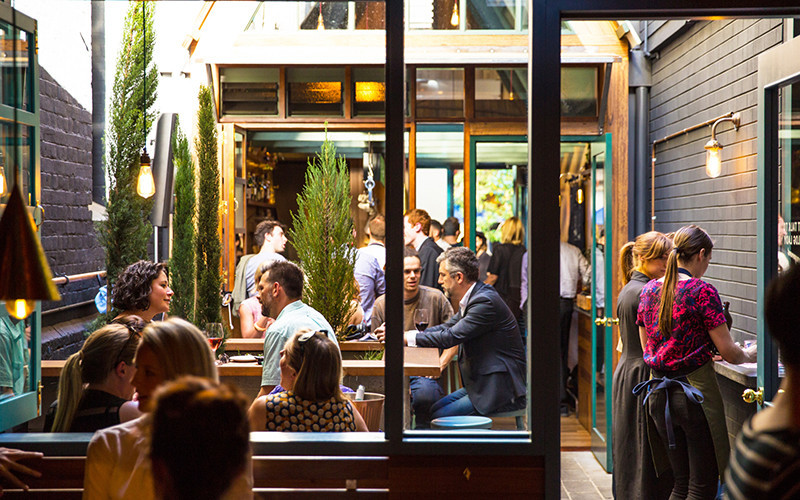 Pink Moon Saloon. Courtesy of South Australian Tourism Commission // Josie Withers
Wander Adelaide's West End
The best way to introduce yourself to Adelaide's wine scene is by visiting Leigh Street and the adjacent Peel Street hot spots. Blocked off to vehicles, these narrow lanes are filled with dozens of hole-in-the-wall bars.
Let the flamboyant neon Pink Moon Saloon sign catch your eye. South Australian wines are well represented here, from the spicy, fruity, medium-bodied "Red Blend" produced by artisan makers at Murdoch Hill to the fine-textured "Basket Town" Pinot Noir, sourced from vines just 20 minutes away in the Adelaide Hills. A balanced expression of a classic Barossa Shiraz, "The Bogan Shiraz" is also named for a self-deprecating Aussie slang expression. And not to be outdone, the tasting plates will redefine your idea of finger food. Pro tip: Try the fried mullet sandwich, with fish from the state's Coorong National Park.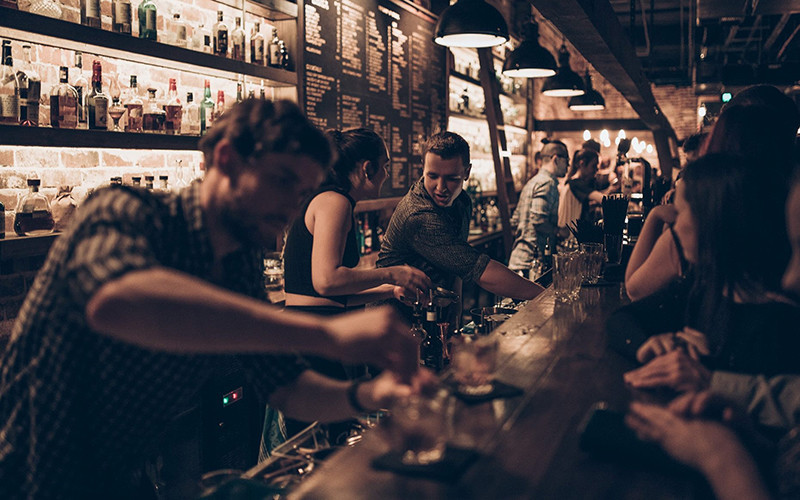 Courtesy of Bank Street Social // Daniel Marks
The tour continues at Bank Street Social. The wine list celebrates young local winemakers, and the cocktails are on point. If you're peckish, share one of its trademark pizzas, made with local ingredients from the Barossa, McLaren Vale, and the Adelaide Hills.
The best wine bars are often tucked away in unassuming side streets. Mississippi Moon, on nearby Gresham Street, is a classic example. The décor is vintage, but the wine collection is contemporary; it encapsulates the spirit of South Australia's "new wave" of winemaking while celebrating wine fusions. Two examples: "Hesketh" Sparkling Chardonnay Pinot N.V Cuvee from the Barossa, and "Down the Rabbit Hole" Rose from the southern McLaren Vale region.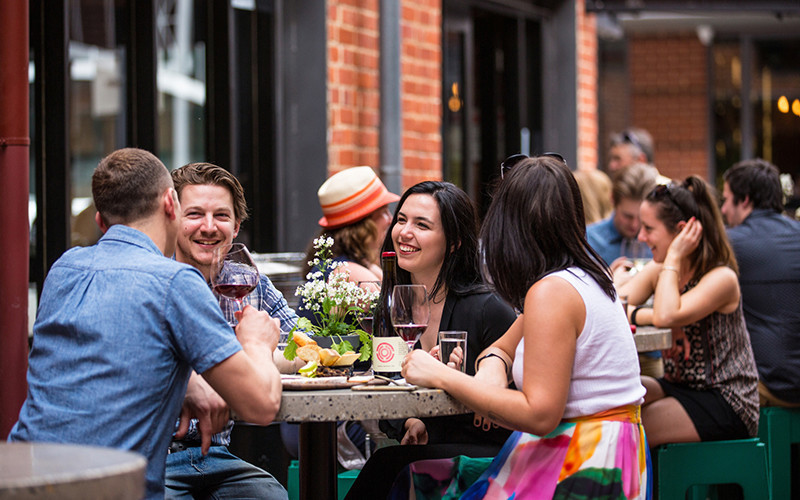 Mother Vine. Courtesy of South Australian Tourism Commission // Josie Withers
Explore the East End
Ten minutes' walk away in Adelaide's east side, Mother Vine awaits, boasting some of the world's best Rieslings made "just up the road" in the Clare and Eden Valleys. Mother's Sparkling Shiraz from Finniss River Vineyard is just one of hundreds to tempt you. Named after a clone of Pinot Noir, the bar offers an "MV6" wine list that's 29 pages long!
Africola, a short walk from there along the city edge of the Eastern Parklands, is led by a South African-born and London-trained head chef, Duncan Welgemoed. Delight in dishes such as salted cabbage with peanut achar and green mango, or falafel with pickled pumpkin, paired with a bottle from a fiercely local, rotating wine list.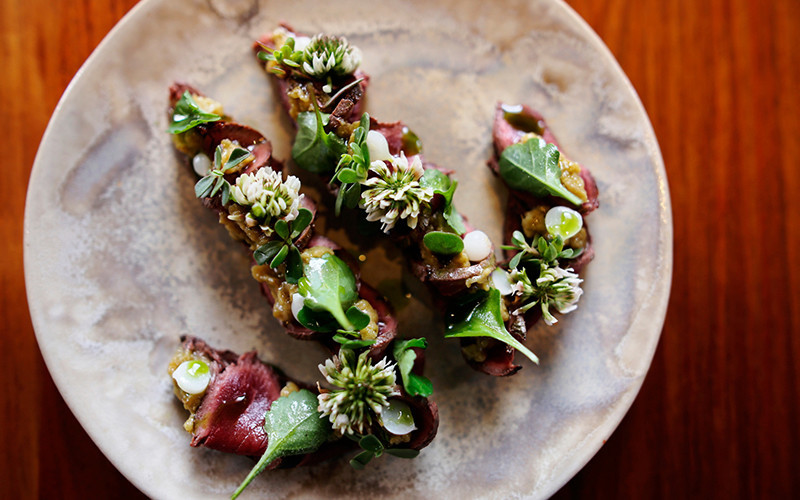 Restaurant Orana and Bistro Blackwood // Courtesy of Jock Zonfrillo
If indigenous Australian food intrigues you, book a table at Adelaide's award-winning Orana. Helmed by Jock Zonfrillo, the Aboriginal-inspired menu pays homage to the oldest surviving food culture on Earth. Signature dishes include the Murray River cod, warrigal greens and eucalyptus, crocodile with Australian botanicals, and kangaroo with smoked potato, feral plum, and wattle seed.
Orana's wine list is organized by regional geography, with a strong focus on McLaren Vale. Find offerings from small brands like Ochota Barrels and Bellweather Wines, as well as from the iconic Henschke winery, a six-generation-family-owned vineyard.
For an indulgent nightcap, descend into the Hellbound Wine Bar. Here you'll find blends such as Koerner "Rolle" Vermentino and Ochota Barrels "Fugazi Vineyard" Grenache, plus the basement bar's artisan line, Hellbound. That bottle is emblazoned on the bar's street entrance, enticing you down into its delightful, decadent depths.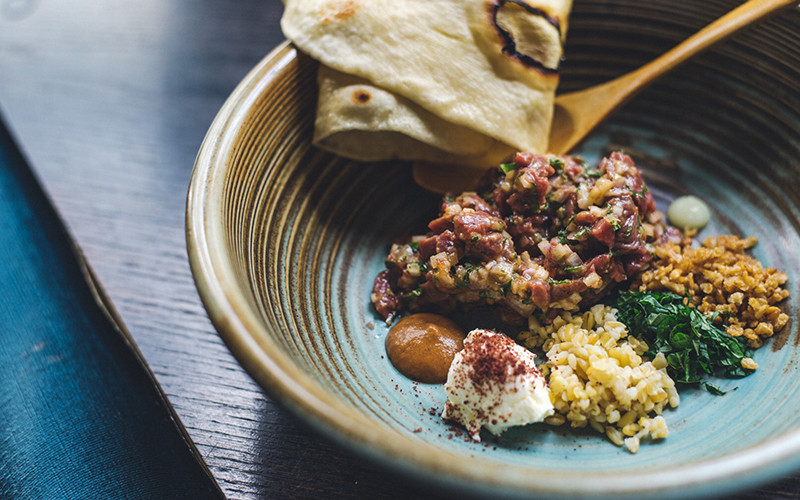 Press* Food & Wine. Courtesy of Food & Wine Collective // Ryan Noreiks
The City's Culinary Creations
Over on Waymouth Street, local produce shines at Press*. The menu is shaped by the season. Think: Berkshire pork belly, apple, wombok, lemon, and green chilli, along with tasting plates like wood-grilled squid with smoked hummus and paprika. Over at New York-inspired Sean's Kitchen, the $25 lunchtime special starts you off with "Orgy of Mushrooms" and ricotta gnocchi. For a more bespoke experience, book Sean's Kitchen Chef's Table. A tailored four-course menu, paired with local wines, is ready and waiting for groups of two to six.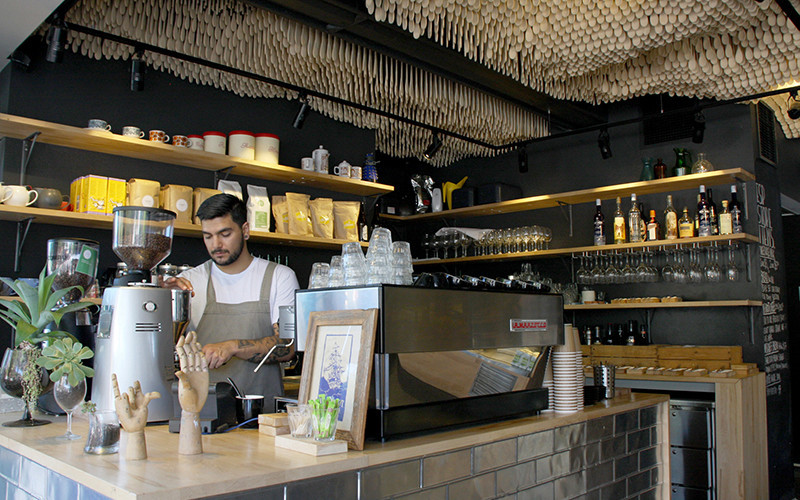 Courtesy of The Flinders Street Project // Michelle Kewell
If there's one drink that rivals wine in South Australia, it's coffee, and you're going to need it after a weekend hopping among wine bars and restaurants. Refuel at brunch with The Flinders Street Project's fresh spins on famous Australian dishes. Poached eggs, kale, feta, and mushroom/parsnip ragu will do you wonders.
Adelaide's wine culture offers multisensory moments that connect the culture, the land, the fruit, the stories, the makers, and the creators. This is what makes Adelaide one of the world's great wine cities. Wine here is more than the quality of the "drop"; it's an experience.
Start planning your Australian food and wine adventure to intriguing, and eternally tempting, Adelaide today. Learn more here.